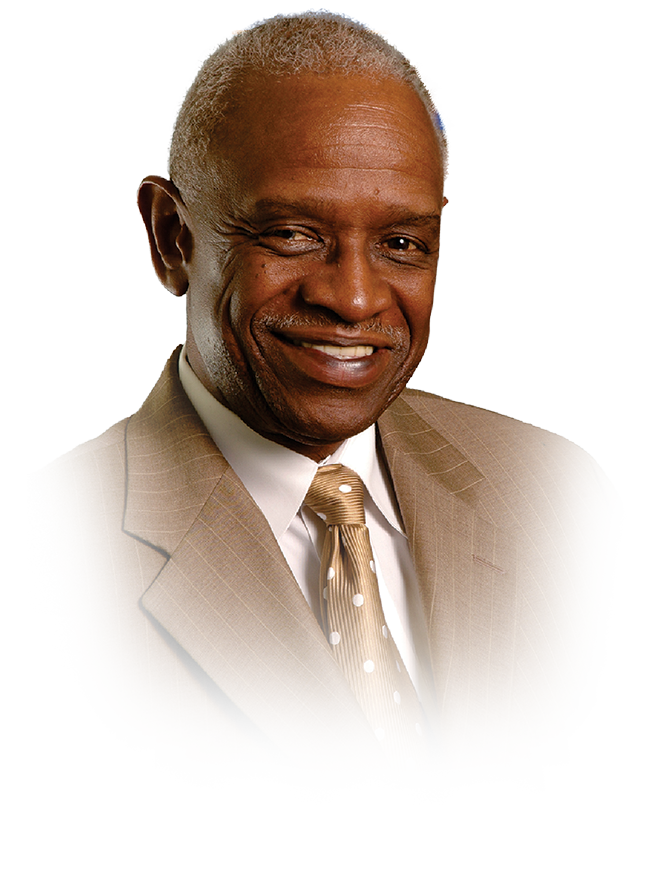 William "Bill" Rouselle was born in New Orleans on August 3, 1946.  His life challenge can be summed up in the words of the poet, Mari Evans in her poem – SPEAK THE TRUTH TO THE PEOPLE
"Speak the truth to the people
Talk sense to the people
Free them with honesty
Free the people with Love and Courage and Care for their Being…
Speak the truth to the people…
Move them to a BLACK ONENESS
A black strength which defends its own
A black strength which attacks the laws,
Exposes the lies, disassembles the structure
And ravages the very foundation of evil."
His life in the media is rooted in a desire for the truth, a commitment to change, and a will to leave this world a better place. The son of a public school teacher, Bill grew up in Uptown New Orleans.  Nurtured by the rich New Orleans culture, he developed a love for his City, its people and a commitment to speaking truth to power!
A 1967 Honors Graduate from Xavier University, Rouselle landed a publishing intern position with Time, Inc. in New York. That next year, he became the first African-American on-air news reporter in New Orleans at WDSU TV. Rouselle often shares his first day in the WDSU newsroom April 4, 1968 – the day Martin Luther King was assassinated. He saw first-hand how media censorship works when police authorities convinced the TV station not to air information on the riots in other urban areas in America.   They feared similar reactions from local citizens. His passion for truth and commitment to his people grew stronger.
In 1969, he left WDSU following a controversial interview with the protesters who were fighting the merger of SUNO into the LSU System.  He would be appointed as Deputy Director of the City's Human Relations Committee where he engineered the passage of a local Public Accommodations Ordinance, opening restaurants and bars to all citizens.
Following a year at City Hall, he worked ten years in the community with the Free Southern Theater (FST).  He helped organize a community-based effort to include African-Americans in the TV media. The Media Project challenged TV stations' licenses in the early 1970s and won concessions from most of the local TV stations. In the mid-70s, Bill hosted a weekly TV show on the public television station, WYES TV called Nation Time, while also serving as Producer for the Free Southern Theater. During this period, Rouselle joined the board of the New Orleans Jazz and Heritage Foundation following a community-based protest for Black involvement in the event.  He would eventually serve as president and help oversee the development of the festival into one of the world's premier music events.
Rouselle later worked as Director of the Parent Community Alliance, an organization developed to organize parents to be more involved in public school policy. He learned about community organizing in this role under the tutelage of Oretha Castle Haley, his most important mentor. In the late '70s, Bill headed the Ad Hoc Committee for Accountable Police, which won increased civilian oversight of police involved in brutal citizen interactions.
In the early 1980s, Rouselle put his publishing skills to work at the Black Collegian Magazine, a Black-owned and operated national publication based in New Orleans. Then in 1984, he and former Black Collegian editor, Kalamu ya Salaam opened the doors of Bright Moments Public Relations firm.
For 31 years now, Rouselle and his company have provided public relations, marketing, and advertising services to a long list of clients including enduring clients like Liberty Bank, Total Community Action, The City of New Orleans, Entergy and New Orleans Public Schools. He is one of the City's leading political strategists having managed successful campaigns for Public School and City millage elections, as well as numerous political candidates such as Mayor LaToya Cantrell, the first female African American Mayor of New Orleans, Dorothy Mae Taylor, the first Black woman legislator in Louisiana, both Mayors Ray Nagin and Mitch Landrieu, and former U. S. Senator Mary Landrieu to name a few.
In the 1990s and early 2000s, while managing the day-to-day operations of Bright Moments, Bill hosted Sunday Journal radio show every Sunday from 7 to 9 AM on WYLD FM Radio. He simultaneously hosted a weekly TV show on the Cox Cable Access Channel called The Liberty Network – sponsored by Liberty Bank. Both shows featured news analysis, feature interviews and hard-hitting, honest dialogue between the host and the viewing and listening audience.
Since Katrina, local, state and national organizations alike have sought his expertise, knowledge, and ability to reach into the community. Bright Moments has been instrumental in ensuring citizen participation in the rebuilding of New Orleans Public Schools, site preparation for new hospitals, creating a Master Plan for Land Use and a new Comprehensive Zoning Ordinance; as well as numerous redevelopment efforts.
In 2007, Rouselle was honored with the local advertising industry's highest honor, the Silver Medal, presented by the New Orleans Ad Club.  Equivalent to a lifetime achievement award, the Silver Medal honored him for his many firsts and for his significant contribution to the industry.
Bill Rouselle is married to Ethel Davis Rouselle. He has 6 children and 7 grandchildren. He is a member of Franklin Avenue Baptist Church.