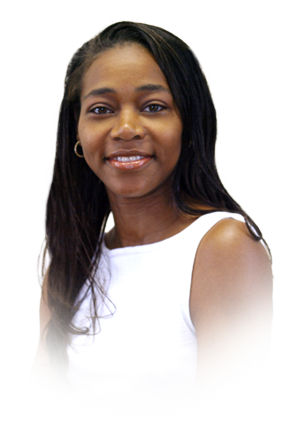 VICE PRESIDENT OF MEDIA AND CREATIVE SERVICES
Geriease Smith Hawkins, Vice President of Media and Creative Services, has been with the Bright Moments team since 1999.
She received her Bachelor of Arts degree in Communication from Tulane University in 1994. While in college, Hawkins began her career in the communications field as an Editorial Assistant with New Orleans' daily newspaper, The Times-Picayune. From answering the phones at the news desk to monitoring the news and working with families, she was able to gain valuable insight into the daily operation of getting a newspaper into the hands of readers.
Immediately after graduation, Hawkins was able to garner a coveted internship at the newspaper where she gained much of her writing experience.  She covered the Government, Police and School Board beats of the St. Tammany, River Parishes and Metro bureaus. On a number of occasions, her hard news or feature stories appeared on the front page of the paper.
She continued working in the communications field for a local company where she continued writing but expanded her knowledge of the communications field.  During her three years at the company, her responsibilities evolved to include media placement, production coordination, working with creative designers, as well as serving as special events coordinator for key events.
Since joining the Bright Moments team, Hawkins has established relationships with key media outlets that enable her to generate media buys that provide maximum exposure for clients while keeping costs to a minimum.  She serves as lead account executive for a number of clients, provides media plans and placement for the agency, manages budgets for clients, provides creative input on campaigns as well as coordinates production of collateral material for the agency.
The mother of two, Hawkins has served as Treasurer of the PTO Executive Board (2007-2010) at her daughters' school and later served as 2nd President (2010-2011). She is one of the Founding Members of her church, Resurrection Missionary Baptist Church in New Orleans. She has served as Secretary of the Trustee Board, former Director of the Women's Ministry, and is currently the Treasurer of the Trustee Board.