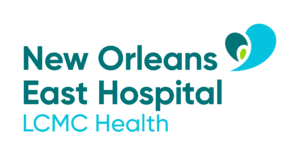 SITUATION
In 2014, The New Orleans East community welcomed its first full-service hospital since Hurricane Katrina. The New Orleans East Hospital was a new facility where many residents were unfamiliar with the hospital's services. NOEH engaged Bright Moments to increase the brand of the facility. The hospital also wanted to be known as a health educator in the community.
STRATEGY
Bright Moments developed a marketing campaign that included messages and creative development while looking at ways to maximize the budget for the client. A key component of that strategy was the development of a partnership with a local radio station.  
To address the need to develop trust and loyalty internally, Bright Moments met and collaborated with NOEH to develop signature events that focused on Employees (Employee Reception) and Doctor's Appreciation (Drs. Honors), which have become events that recognize and celebrate the staff that bring the quality healthcare to patients
RESULT
In 2018, over thirty thousand patients have been seen in the NOEH Emergency Room.  This represents a 200% increase year over year. The hospital's awareness level has been raised and we continue to provide all services that complement the additional programming, such as talking points and Press Releases announcing programs and initiatives.